"Always Sound Your Best"
Resonance (volume, vibration, wave size) is highly effected by temperature on all marimbas.
Tuning resonators allows you to maximize the resonance and conversely, moderate the sustain of each note across temperature variations. This has traditionally only been an over-priced instrument feature, but we've incorporated it into our affordable 5 octave marimba.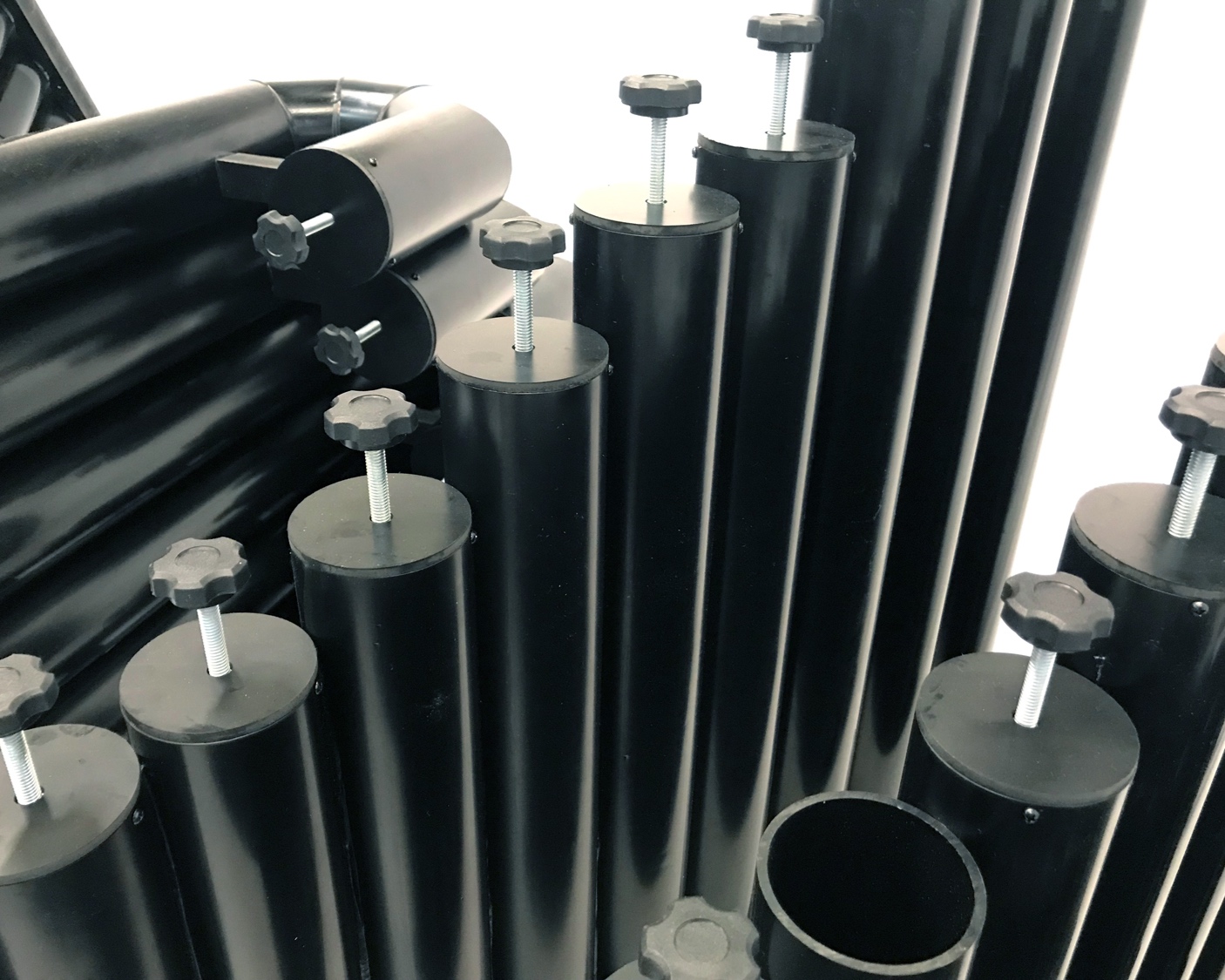 Tuning Tips:
The low C
Alternate you mallet strikes from C2 / C3 / C2 / C3 / C2 / C3 / C2 / C3 /C2 / C3 /C2 / C3 (like a metronome) while turning the knob a comfortable increment. approx 1/4 turn
The lower frequencies are easier to sense relative to the next "like" key. You can use this alternating strike method up to about C4
A little "growl" when you find it. And as you turn a little tighter you start to notice the impact effect on the sustain of the note.
As you sense improvement in "volume" slow down your turning to much smaller increments and continue with your alternating strikes.
The more you tune the more you will want to tune and the more you'll notice tune variances. Hear moves more to feel in the lower frequencies, not just your eardrums, the vibration in the floor and on your skin.
.
Wavelength : the distance from one trough to the next.
Notice the decay rate of each wave, how quickly it returns to quiet… Consider the wavelength of the 1st two waves (notes from a tuned resonator) and the 2nd two waves (notes from an un-tuned resonator)