Mode 5 five octave marimba
MEET THE MODE 5.0 FIVE OCTAVE MARIMBA.
Incredible Sound, Incredible Value !
Main Ingredients
Our proprietary synthetic material is engineered to emulate the natural warm tones of rosewood while being incredibly durable. Weatherproof: not adversely effected by moisture or temperature. Traditional multi-modes of vibration are tuned at A=442 hz standard. Alternate tuning available.
61 finely tunable resonators allow you to moderate sustain to your preference. This also allows for optimal resonance, feels good! No other synthetic instrument has this high end feature. Why is this feature is so important?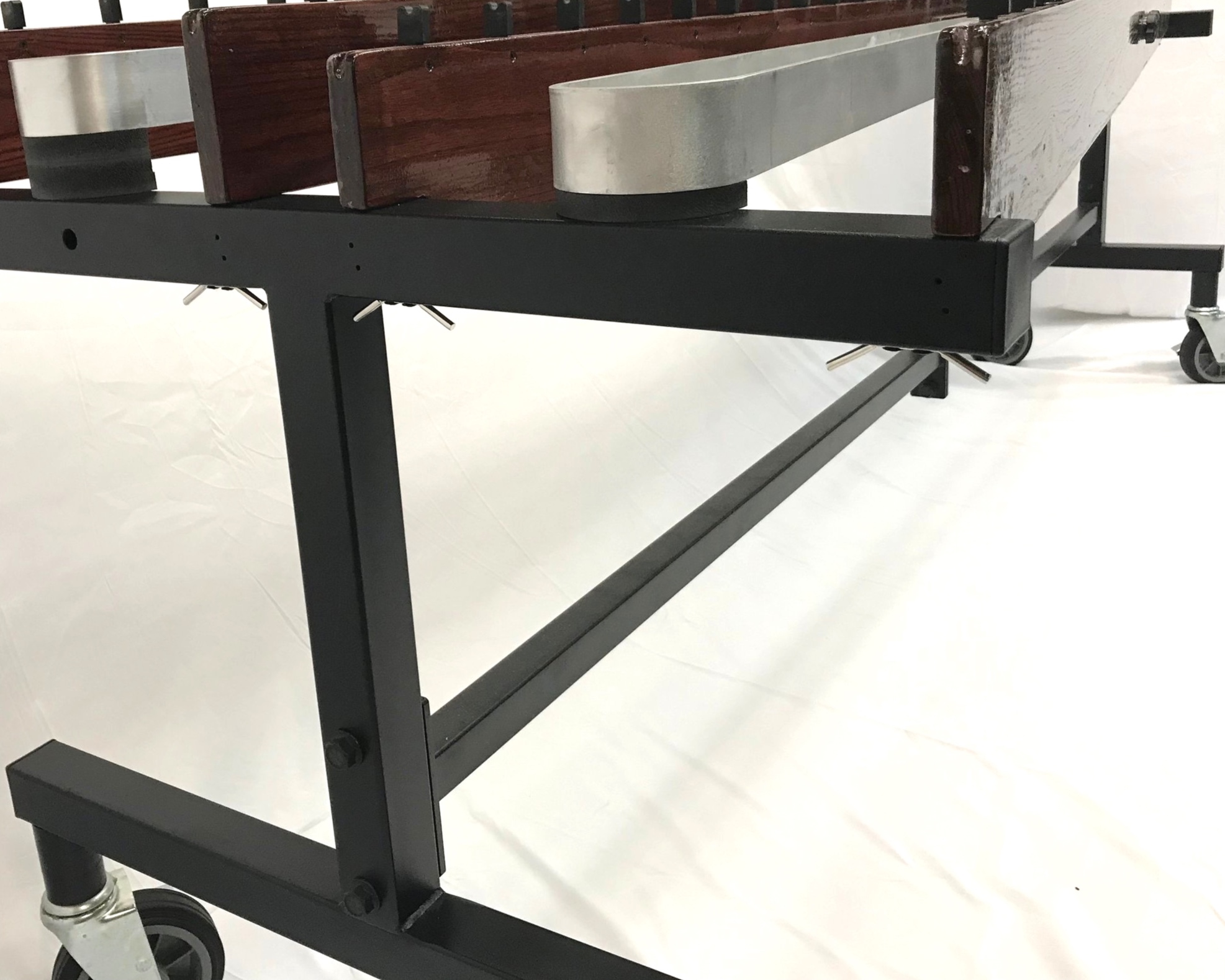 2 Frame Options / 2 Wheel Options: Base model requires tools for height adjustment. The pneumatic gas lift is pressurized for easy height adjustment.
Quality steel construction, built to last a lifetime. Large wheels easily roll over common surfaces, concrete asphalt, carpet. To extend the terrain to the cobblestone and fields, we recommend the 8" option.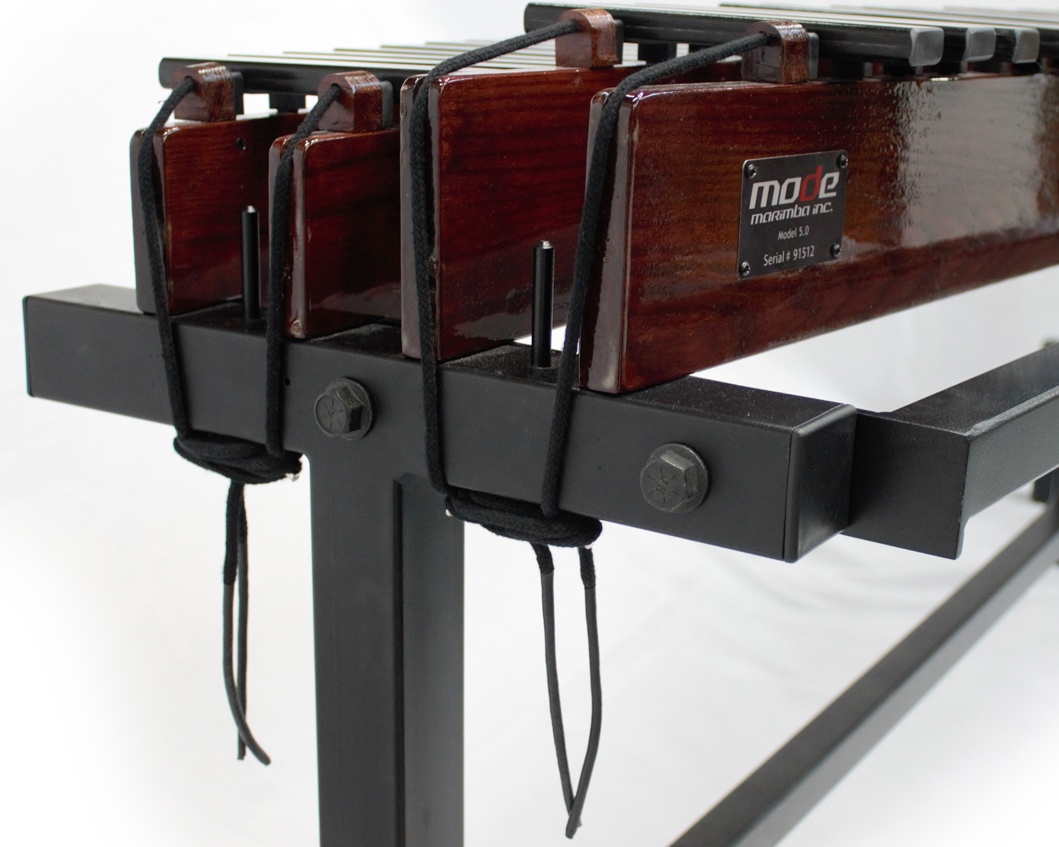 STRING SUPPORT : Replaceable - by using one cord per key rail makes for ease in tightening the cord. Our use of molded rubber and REPLACEABLE string supports create durability as well as contributing to sound clarity and quality.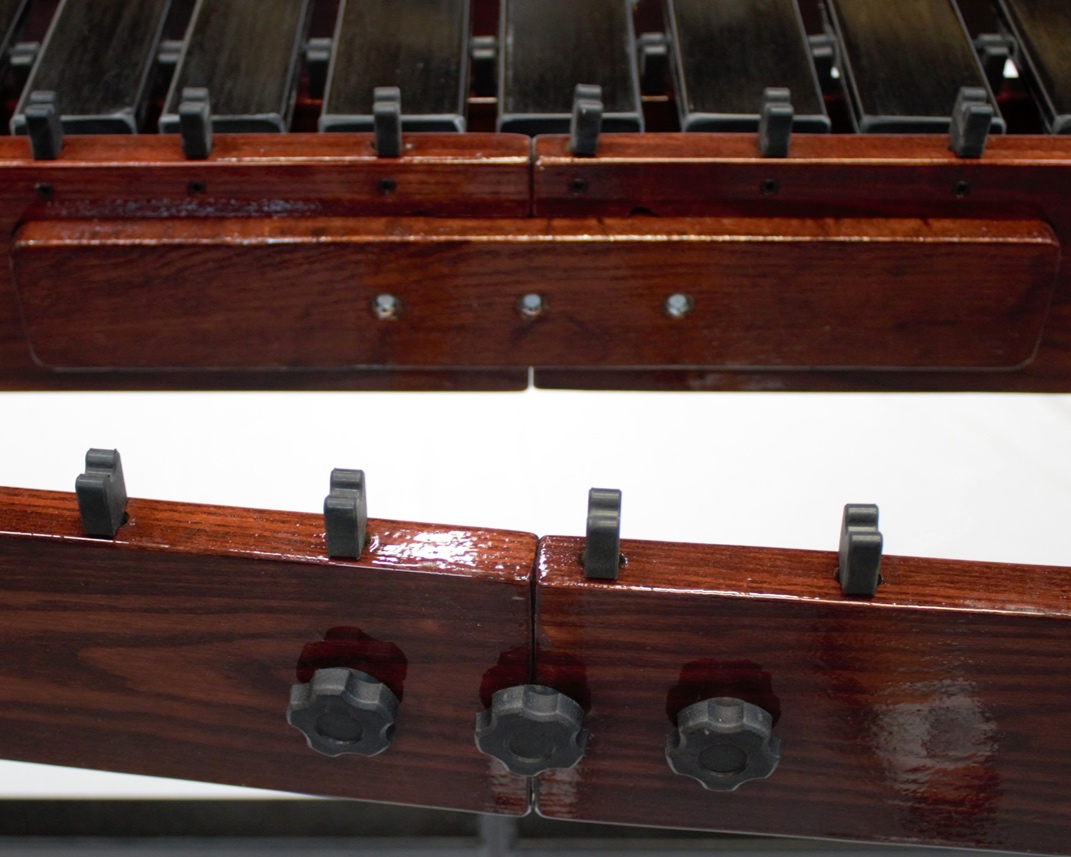 RAILS - Rails for our 5 octave marimba are constructed of North American ash, (baseball bats) and utilize a compression joint in the middle to prevent any future sag commonly associated with hinge in the middle type rails, especially if well used.
FITS THROUGH A STANDARD 32" DOOR No other five octave marimba fits through a 32" wide door without disassembling and re assembling keys, frames, and resonators on both sides of the door the frame. With our convenient cord system, the low keys easily move to the middle and the instrument passes easily through any commercial door. Almost all public buildings even buildings before 1990 are compliant with the American Disabilities Act and International Building Code that requires the minimum door width to be 32 inches in a commercial building.